The British High Commission has advised its nationals to avoid public gatherings and demonstrations while condemning the shooting and killing of two people in Ejura.
This comes in the wake of a protest in the Ashanti Region on Tuesday, June 29, sparked by the death of a social activist.
Mohammed Anyass Ibrahim, also known as Macho Kaaka, was attacked by a mob, and he later died from serious injuries.
The youth decided to hit the streets to demand justice.
But the protests degenerated into clashes between residents and a joint team of police and military, leading to two deaths and four injuries.
"In line with our travel advice, British nationals should remain vigilant, avoid any large public gatherings and demonstrations, monitor local media for up-to-date information, and follow the advice of local authorities," the Commission posted on Twitter.
"We join with the Government of Ghana to condemn illegal criminal acts of violence, and we call for calm to enable the emergency services to reach those in need".
The British High Commission added: "Our thoughts are with the families and community at this time."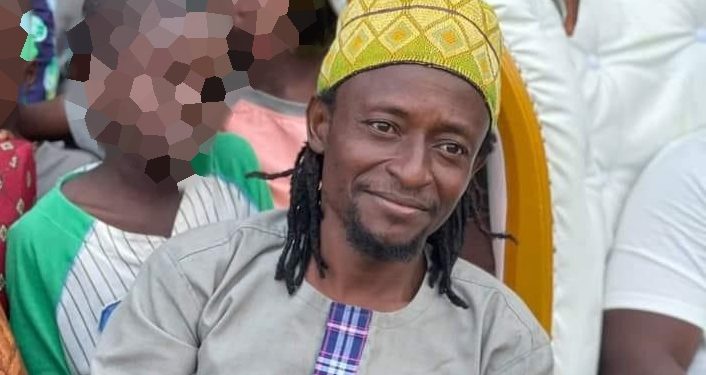 Meanwhile, the Ashanti Regional Police Command said it has restored calm and order and beefed up security at Ejura.
The Regional Police Public Relations Officer (PRO), Assistant Superintendent of Police (ASP) Godwin Ahianyo, in a media briefing, said that the authorities were not taking chances despite the relative calm.
"The Ghana Police Command and representatives of the National Security Council, as well as traditional authorities, have met the leadership of Dagomba-Line to impress on the aggrieved youth to remain calm," he noted.
The community witnessed an incident of violence as security officers fired gunshots to disperse demonstrating residents.
This incident followed the burial of Kaaka, 45, who was reportedly assaulted brutally while returning home on a motorbike on Saturday night.
Kaaka died on Monday at the Komfo Anokye Teaching Hospital.
Two suspects arrested
Two suspects, Ibrahim Issaka, alias Anyaas, and Fuseini Alhassan, have been arrested for the alleged murder.
Both suspects were arrested at about 10:45 pm on Monday, June 28, 2021, following police intelligence.
Witness accounts showed that the deceased was ambushed in front of his house when he was returning home on his motorbike at about 1:30 am on Sunday, June 27, 2021.
Ibrahim was rushed to the Ejura Government Hospital to receive medical treatment after the attack, where he died.
Kaaka's social media activism
Identified as an NPP sympathiser by some social media users, Kaaka, before his death, took to social media where he posts critiques in the Ejura Municipality and other issues of national importance.
A cursory look through his posts shows that the deceased was interested in social issues significantly.
His last activity on Facebook was to share a post criticising the arrest of 15 members of the #TheFixCountry at the High Court Complex on June 25.
…………theghanareport.com
Please follow and like us: